Welcome to the Dyanamic Bus Ad Museum!   We've searched the web to bring you the following collection of the most creative bus ads in the world!  

We can create bus ads like these for your business!  Let's talk! (989) 632-3222

The following bus ads were designed by Wade Promotions - www.DynamicBusAds.com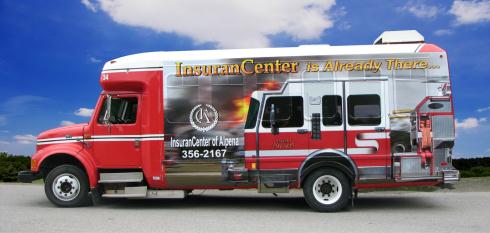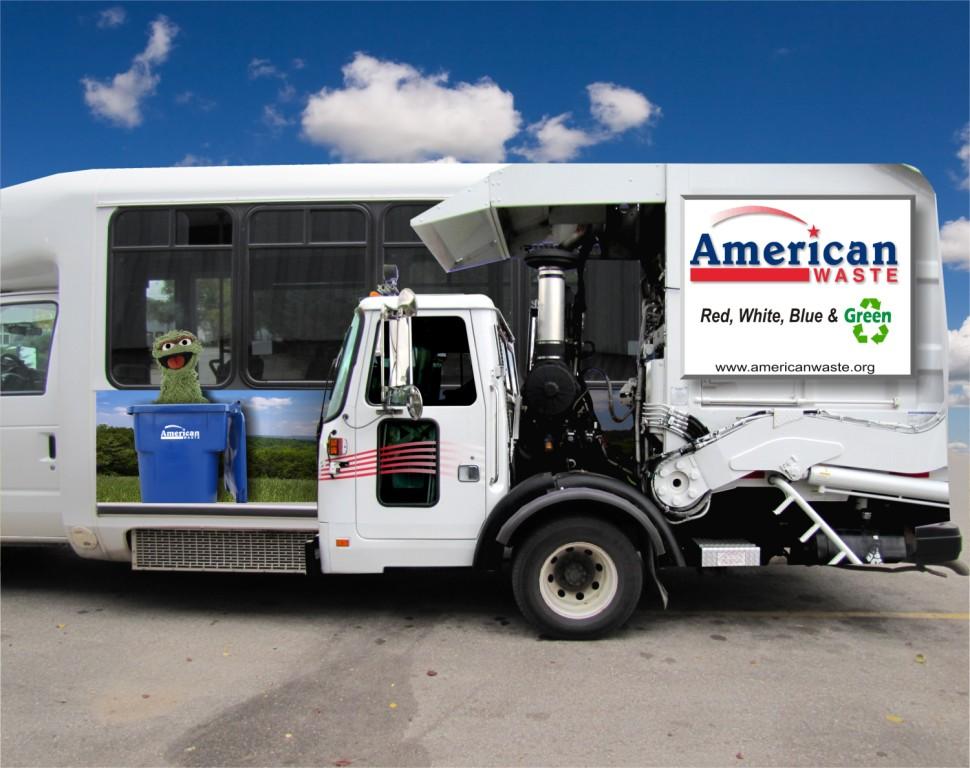 Client: Insurance Center

Transit: Thunder Bay Transit Authority

Area: Alpena, MI

This ad was designed using a photo we took of one of the Alpena fire trucks.   Similar to other ads in the Bus Ad Museum - We utilized the back wheel of the bus as the front wheel of the fire truck.  This adds motion to the ad and really turns heads!

Client: American Waste

Transit: BATA

Area: Traverse City, MI

Another ad using the wheel of the bus as the wheel in the ad.  In this ad we used a photo of one of the American Wast Trucks.   We arranged the truck window to match up with the bus window so riders in the bus look like they're driving the garbage truck.  Kids really like this ad.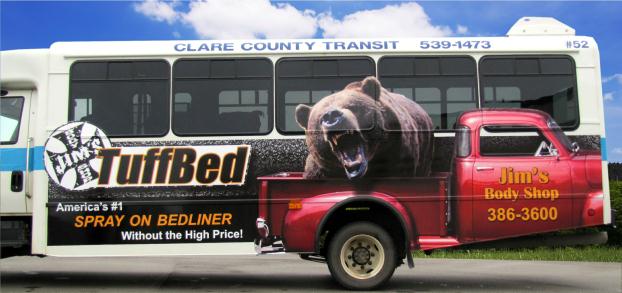 Client: Jim's Body Shop

Transit: Clare County Transit

Area: Clare County, MI

Winner of an "Addy" award by the American Advertising Federation in 2011, this ad really turns heads as it screams "TuffBed is Tough!"

Client: Lehner's Collision

Transit: Ogemaw County Public Transit

Area: Ogemaw County, MI

As with all of our ad designs, we work with the advertiser to determine and advertise their "Bread and Butter" product or service.    "Best advertising we've ever bought" (Tim Lehner, Owner Lehner's Collision).